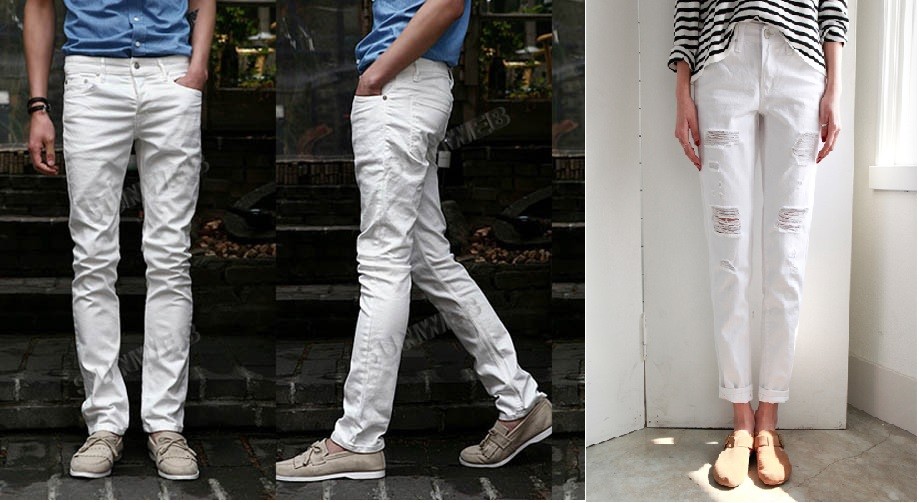 For this summer, the forecast is bright. Again. "White denim is the one to watch," says Gordon Richardson. "It works well with this season's predominance of neutral colours as a clean alternative to a basic chino."
Adding some white to your rotation also gives you another fail-safe option for pulling off a double-denim look without having to worry about shades of blue melting into one another JT-at-the-2001-AMAs-style. Or sweltering in black at the height of summer. Plus it'll enhance that tan you're trying to get.
White denim can still fill some men with trepidation, especially in the season of barbecues and sitting on grass. A jacket is a good way in if you're nervous about jeans (and stains). And avoid bright colours in your outfit if you don't want to look like an Ivy League prepster or Eurotrash banker – indeed, steering plain and simple with the rest of your ensemble is a sensible approach.
Finally, don't be too precious. Calvin Klein showed dirty white denim, which comes over distinctly less Backstreet Boys than dazzling jeans that would pass the Daz Doorstep Challenge. At the end of the day, they're still jeans. Don't sweat a few stains.