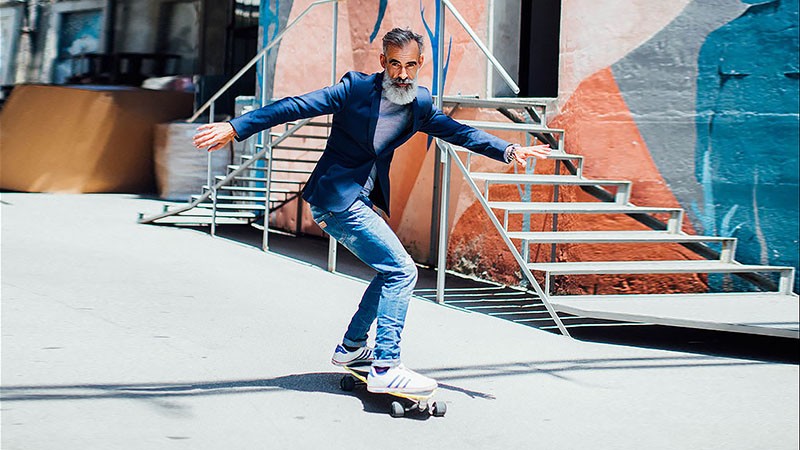 When it comes to easy, relaxed combinations, a great blazer and a humble pair of jeans do just the job. Why is this combination so appealing? Well, there a range of events in a gent's life where he will need a go-to outfit that is relaxed, yet still has dressed up elements. For drinks, dinners and other semi-casual locations, look no further than sporting these two pivotal clothing items for a look that will have you remembered, even though you won't be in a tux. We can ensure that you perfect this combination, but we do have a few stipulations. After all, done incorrectly and a blazer paired with jeans reads frumpy and totally mismatched. Done right, however, the look produces a memorable take on the simplest of silhouettes. Below we bring you our guide to perfecting the blazer and jeans combination.
The Blazer
First things first, colour is critical when finding the perfect blazer to pair with your jeans. For something failsafe, navy is your best option. Navy is ultra versatile and complements a diverse range of colours. Grey also works terrifically and comes in a range of shades that will suit different complexions. Just know what suits you best. Tweeds are also another alluring option for a more dimensional version of a sports jacket that works great with denim. Keep it mind that blazers differ from suit jackets and do not require a matching pair of trousers.
The Fit
For a quick reference for the fit of your blazer, ensure that the sleeves are around wrist level and that the shoulders of your blazer align with your shoulders appropriately. Further, be keen to make sure that you aren't opting for too loose a fit and also know whether your blazer is too tight. You should be aiming for streamline, youthful tailoring.
The Jeans
A great pair of jeans is one of the most worthy investments you can make. Don't be reluctant when it comes to splurging on great denim, but also, be aware that you can find excellent alternatives at more affordable price points. For the best jeans to pair with a blazer, opt for darker styles to anchor your looks or lighter versions for more casual day looks. As you are working with semi-dressy attire, refrain from wearing denim that is overly distressed or extremely skinny when it comes to fit. You still want to maintain a bit of formality! Slim cut is your best bet, as it allows you to cut a more streamlined silhouette while preserving a youthful edge. Jeans in navy shades work best and are lifesavers when it comes to pairing with the wide range of blazer colours available.